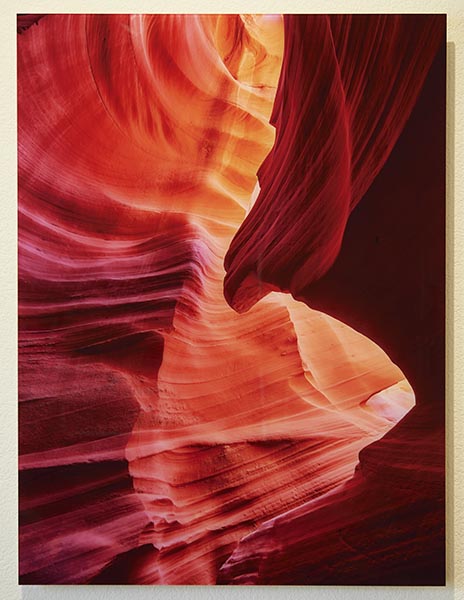 Acrylic Prints are hanging in the finest galleries worldwide. They have unbelievable resolution, clarity, vibrance and depth. Nothing compares with them – it is like viewing the image in a liquid pool. These prints offered are Lumachrome with Trulife Acrylic. They are the best acrylic prints available. See the Acrylic Prints Detail Post.
Acrylic prints come ready to hang with supplied hardware – either Gorilla Hooks or special cleat hangers. Be aware larger sizes are heavy and awkward to handle. It might be advisable to have a professional picture hanger do the installation.
This is a 30"x40" Acrylic Print hanging here at the world headquarters. From the shadows one may see it stands off the wall and that there is no peripheral frame.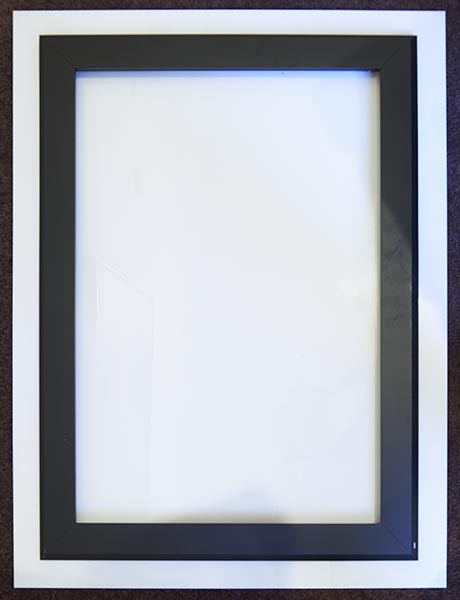 This shows the 1.3" deep Roma Frame mounted to the back of the print. The print hangs from this back frame.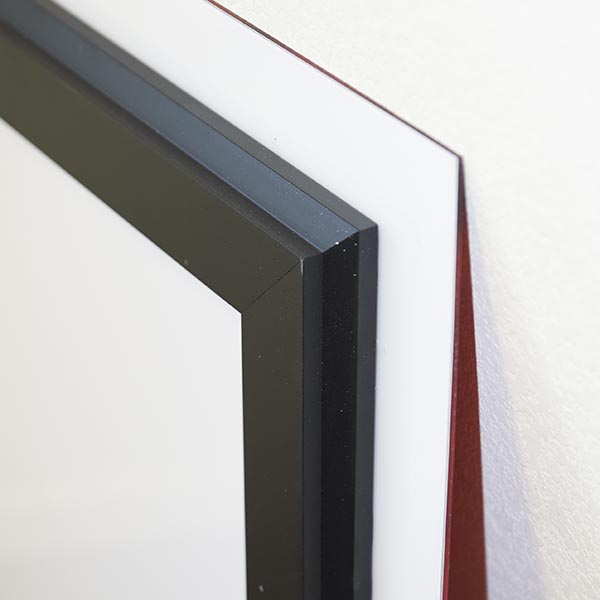 This is a detail of the Roma Frame inside which is a lip that accepts Gorilla Hooks for smaller acrylic prints, or special cleats for the larger shown.