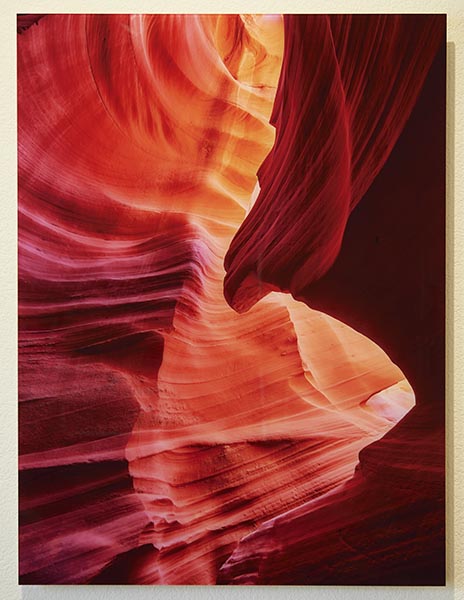 This is a 30"x40" Acrylic Print hanging here at the World Headquarters. From the shadows one may see it stands off the wall. It is finished with no expensive frame required.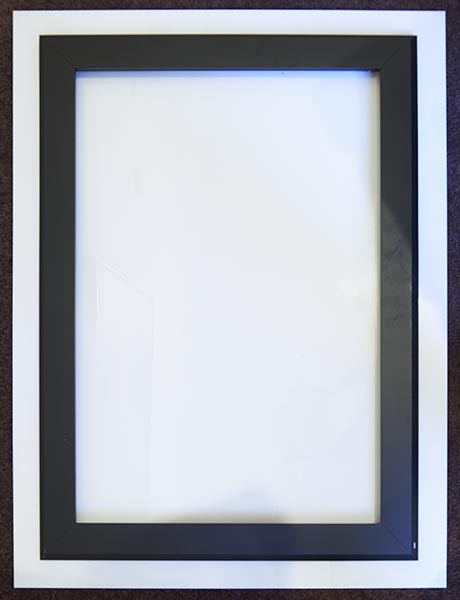 This shows the 1.3" deep Roma Frame mounted to the back of the print. The print hangs from this frame.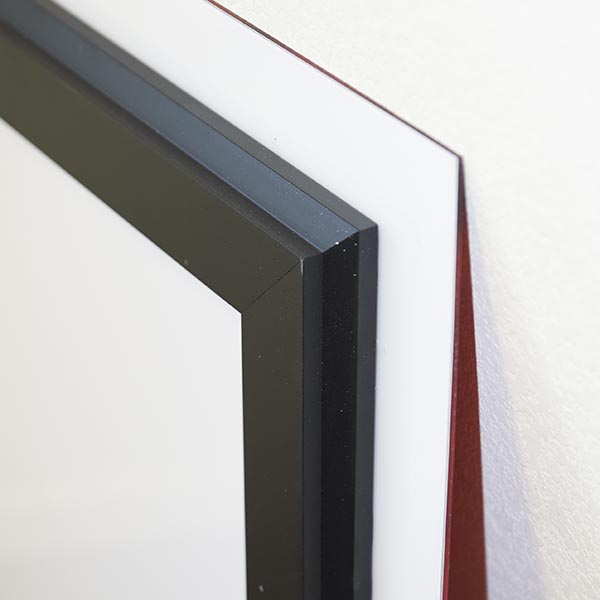 This is a detail of the Roma Frame inside which is a lip that accepts Gorilla Hooks for smaller acrylic prints, or special cleats for the larger shown.